We Are the Hill Country Turners
We are here to promote good fellowship and the craft and art of turning wood. We meet once a month, usually in Kerrville, but our members come from all around the Hill Country, Blanco and Bulverde to Sabinal, Utopia, Hunt and Llano. Many members come from Boerne, Fredericksburg and Kerrville.
Woodturning is an individually practiced activity in a very social context. Members have an open shop and are pleased to offer mentoring to newer members. The interaction between members is refreshing. Although members purchase exotic woods from vendors, there is always a lively exchange of information and help with fallen trees about the area, and no one need suffer the pains of learning a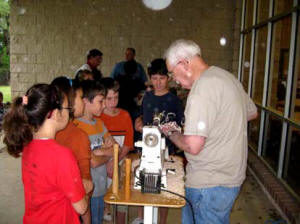 lone.The club is often represented in the community by members demonstrating their turning skills, especially in schools where members turn tops and other articles for the children. We have had a long term relationship with the Kerrville Arts and Cultural Center, where we usually meet, and where members volunteer and display their work.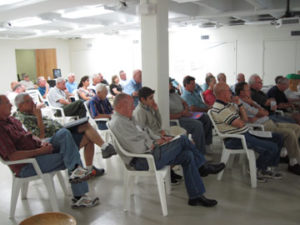 We have members of all skill levels. Some of our more skilled members are known and have transformed their craft into art. Newcomers learn from the more skilled members and are encouraged to show their work frequently.
The most gratifying moments in each woodturner's experience are the times when the life of the wood reveals itself through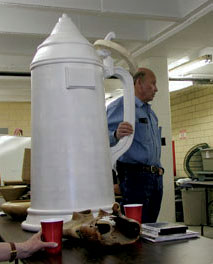 the craft of the turner. As the tree has experienced the elements, wind, rain, drought, heat and cold, all are all revealed in the grain of the wood, and the tree…will live again.
Visit us here and view our work. If you think you might enjoy some of our activities, contact us. Press the About Us here or on the menu and come by and take a look.